Kelly Parker

Agent

in Bangor, ME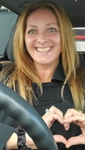 Professional Designations
ABR, REALTOR
Expertise Types
Buyer Broker, Commercial, Farms, Foreclosure, Land, New Homes, Relocation, Residential, Residential Investment, Single Family Homes, Townhomes
About Kelly Parker, Broker/Realtor - Proudly servicing Southern and Coastal - Mid Maine
Hello and Happy Day to ALL you Happy Home Buyers and Sellers~
Thank you… In advance for your taking the time to read my life. I am NOT your typical Real Estate Broker!
I am proud to say I have been a full time Real Estate Broker in Southern Maine, for almost 20 years. Having met the greatest man in the world, I made the life changing decision to move to the Mid-Coast area to complete the remainder of my life with the one I love. I am Truly Blessed! By doing moving... It gave me the opportunity to research and learn additional territory to broaden my services to all of you~ Now proudly servicing Southern and Mid-Coastal Maine.
Since 1999, I have been a full time Realtor, moving folks like yourself, to and from the state of Maine. I love this industry and learn something new every day. My side passions, I am a strong advocate for animals, mainly dogs, volunteering with many rescues from Maine to Florida, completing home visits to safely place pets and I am a foster "FurMom" myself. (see below photo of Shadow, Echo and Orly). I have worked with Southern Maine homeless shelters for years. In addition to real estate, since 1993, I have been a singer/songwriter/entertainer in the country music industry as the Kelly Parker Band. Many of you may have seen me over the years, performing at fairs and festivals opening for your favorite artists. You can still see me from time to time at a show or on YouTube. I have energy of an Army!!
Daily, I try to inspire others, through my workplace and social media outlets and GASA (Give A Smile Away) has literally gone around the world. It is a phrase I use daily to help make this crazy world a better place. I pride myself on giving the best service possible, going above and beyond in everything I do, because that is how I would like to be treated. Plus- I'm Driven! Many may say they do this, but I guarantee it! I make long lasting relationships for life. Buying or Selling a HOME- isn't easy. I have years of experience and have built relationships in all aspects of the Real Estate Industry, which expands throughout the state and nationwide, which has helped me be a better advisor for YOU- and all your needs.
I welcome the Opportunity, to meet with you- at your convenience, either in person or over the phone, to discuss how I may help you~ (Or) let's grab a Coffee, Beer and Appetizers, or a morning play date at the dog park, I will make it happen~
It can take upwards of weeks to months before You, as the Buyer or Seller are ready to make a move forward. You may have questions in the meantime or need some guidance along the way. Feel free to reach out to me, anytime, day or night, call text or email. I am fast to respond to messages and will answer with solid advise so you can make solid decisions for your future. I look forward to hearing from you soon~
Smiles & GASA
Kelly Parker, Broker/Realtor
Direct Call: 207-749-2593 Website: Your Maine RE Hub Let's Connect on Facebook
Areas Kelly Parker Services
Bailey Island, ME
Bangor, ME
Bath, ME
Bar Harbor, ME
Belfast, ME
Blue Hill, ME
Boothbay Harbor, ME
Bowdoinham, ME
Bradley, ME
Brewer, ME
Brooksville, ME
Brunswick, ME
Bucksport, ME
Camden, ME
Carmel, ME
Castine, ME
China Lake, ME
Cumberland Center, Cumberland, ME
Cumberland, ME
Clifton, ME
**Cumberland County, Maine
Cumberland, ME
Damariscotta, ME
Durham, ME
Dedham, ME
Dresden, ME
Eddington, ME
Edgecomb, ME
Ellsworth, ME
Falmouth, ME
Freedom, ME
Freeport, ME
Gardiner, ME
Georgetown, ME
Glenburn, ME
Gouldsboro, ME
**Hancock County, Maine
Hampden, ME
Harpswell, ME
Hermon, ME
Holden, ME
Hope, ME
Hudson, ME
Islesboro, ME
Jefferson, ME
**Kennebec County, Maine
**Knox County, Maine
**Lincoln County, Maine
Levant, ME
Lamoine, ME
Lincolnville, ME
Milbridge, ME
Newburgh, ME
Newcastle, ME
Nobleboro, ME
Northport, ME
North Yarmouth, ME
Old Orchard Beach, ME
Old Town, ME
Orono, ME
Orland, ME
Orrington, ME
Owls Head, ME
**Penobscot County, Maine
Penobscot, ME
Phippsburg, ME
Portland, ME
Pownal, ME
Prospect, ME
Raymond, ME
Richmond, ME
Rockland, ME
Rockport, ME
Saco, ME
**Sagadahoc County, Maine
Scarborough, ME
Searsport, ME
Sebago, ME
Sedgwick, ME
Sorrento, ME
South Portland, ME
South Thomaston, ME
Stetson, ME
Stockton Springs, ME
Steuben, ME
St. George, ME
Sullivan, ME
Surry, ME
Swanville, ME
Topsham, ME
Trenton, ME
Union, ME
Veazie, ME
**Waldo County, Maine
**Washington County, Maine
Waldoboro, ME
Washington, ME
Warren, ME
Waterville, ME
West Bath, ME
Westport Island, ME
Whitefield, ME
Windham, ME
Windsor, ME
Winter Harbor, ME
Winterport, ME
Wiscasset, ME
Woolwich, ME
Yarmouth, ME
#MaineRealEstate #KellyParkerRealtor #KellyParkerSellsMaine #SouthernMaineRealEstate #MidCoastMaineRealEstate